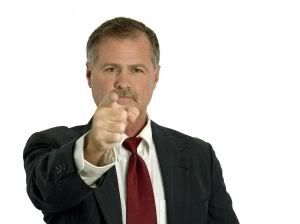 Whatidiots.com usually writes about doing the right thing. But, every once in a while you have to take matters into your own hands and draw blood, it's the only way the enemy understands. In our case, the enemy is our boss. Here, we will detail step by step how to embarrass the hell out of him, stress him out, and fill his house with junk mail.
Before we get to the nitty gritty on exacting revenge on your boss, lets start by laying out some ground rules. First we don't want to do anything that will get us arrested, for example, cutting his brake lines, killing his dog and putting its head prominently on a flag pole, or anything else that has to do with bodily injury.
Now that we are clear on the rules lets take a look at some things we can do to get payback on your boss.
1. In the jobs section of any free local newspaper, put an ad.
It can be about anything, but make it enticing. For example;
"Looking for plumber, no experience necessary, will train. $17hr."
Then make sure to put your boss's cell number and work phone number (he can't turn that one off). Don't put his home number, we don't want to involve their spouse. Trust me it will make it all the better, she or he won't understand why their beloved husband or wife is coming home pissed everyday.
2.Go to your nearest a Barnes and Nobles, Borders, etc…
Go to the magazine section and get subscription cards to as many gay magazines as you can. Fill them out in your bosses name with the work address and check off where it says bill me later. Or better yet, if you can get a "gift" subscription card, make it to where they bill your boss's boss.
3. While your in the magazine section…
go to the business opportunity section, open up any of those mags and get the "send me free information card" inside. Check off each one of the products and put your boss's home address. He will soon be drenched in junk mail.
Hope this gets you started on the road to getting even.